Oct 17, 2018
---
Looking for Addington Highlands or Central Frontenac election profiles? Click here.
---
School Trustee
Algonquin and Lakeshore Catholic District School Board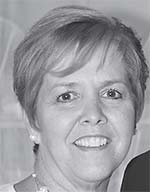 Leslie Ford is a one-time member of the Algonquin and Lakeshore District School Board. Her children were educated at Catholic Schools in Belleville, where she is originally from as well.
With their kids grown, Leslie and her husband have moved to the location of her family cottage on Chippego Lake in the Wilkinson Road District of Central Frontenac.
"We were up here every weekend when I was a kid and its great to live here full time now," she said.
She has worked in the mental health field for over 20 years, in the public and private sectors and continues to commute to a job in that field after moving to the cottage.
She said she was motivated to run for the board out of support for the Catholic system.
"I think the school board is doing an incredible job already and we need to continue to advocate for Catholic education. The trustees vote on everything from who gets hired and who sits on board committees, to social justice issues, to providing funding for facility up-grades. Its a huge responsibility. I would like my constituents to know who I am and come to me if there are issues. I want people to know they could come to me for support," she said.
She said that the Catholic schools in Frontenac County, St. Patrick's (Harrowsmith) and St. James (Sharbot Lake) will be a focus for her if elected.
She also said that her expertise as a mental health practitioner may be valuable to the board as it faces the challenges of addressing mental health issues in the schools and within the school community.
"There has been lots of buzz about mental health, but the availability of services doesn't match the awareness.
"I do lots of work for the public board as well. In both systems it's an ongoing struggle, as the mental health issue is a family-based problem. It cannot be dealt with entirely at school, but the schools need the board to provide direction and resources so the schools can play their part."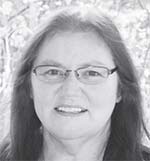 Wendy Procter has been the Frontenac County Trustee to the Algonquin and Lakeshore Catholic District School Board since 1999. She has been acclaimed to the position 4 times, and won a contested election in 2014.
"Catholic education has always been an important part of my life. I really care about it, and my commitment hasn't wavered over the years," she said.
She first became involved with the board in the early 1990s when she was working with others to found St. James Major Catholic School in Sharbot Lake, which opened in 1992.
"My main focus is to make sure that Catholic students in our area can attend a Catholic school," she said.
Most of the work of trustees is on developing policies and directives which guide the board; to focus on student achievement, with what needs to be done board-wide, and to bring the concerns of their schools and communities to the board.
"Since the board covers a vast area, every trustee has their own diverse issues. The board listens and acts on the information the trustees bring forward" she said.
She enjoys the meetings and feels it is important work that Catholic schools do, in both urban and rural areas.
"Questions have been asked since the Catholic system was formed over 160 years ago about whether we should be here, and history has shown that Catholic schools provide quality education and academic excellence. Over the next four years I intend to continue to advocate for quality Catholic education in our rural communities."
Over the years, she has been on most of the various committees of the board, and currently sits on the accessibility planning and facility enhancement committees.
Looking at the current and upcoming concerns of the board, mental health services are top of mind for her.
"One of the biggest challenges is mental health. We have to have more resources in places for that. And, of course there is a new government. They may make many changes that the board will need to address. And I'm always pushing for transportation to make sure all the kids get to the schools that they choose."
She also said that a number of board members are retiring this year so there will be "at least 5 new trustees so if re-elected I will be able to provide continuity," she said.
Limestone District School Board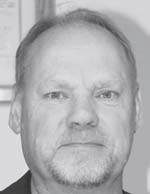 Roger Curtis taught business and science at Sydenham High School for 26 years and lived nearby. He got into a bit of hot water at times, because he was outspoken in his views about some of the changes in the way students were being taught.
Essentially, he holds that new techniques have not been shown to be effective.
"Direct instruction and repetitive practice works for learning mathematics. Discovery learning does not work to teach kids mathematics. Phonics works to teach reading and whole word approaches are less successful."
He also took issue with the way students were graded.
"I wanted to be able to give a student a 0 if they had not completed any assignments and shown no grasp of the curriculum, but that was not allowed," he said. "I was called to the board office by the superintendent of human resources. I was asked by a Superintendent, 'What's wrong with the assessment and evaluation policy? I wrote it.' That's not what I would call a discussion."
Now retired and living in rural Kingston south of Elginburg, he has put his name forward for school board trustee for South Frontenac, along with a group of like-minded candidates under the #TRUSTee hashtag.
All of the #TRUSTee candidates have committed to following three principles: "education first, accountability and transparency to the electorate, and commitment to the community."
Curtis said that particularly in light of the changes that the new Ford government is planning to implement, the Limestone Board needs to take a stronger stand. Although the Limestone Board published a letter opposing the government ordered abandonment of the sex-ed curriculum, Curtis points out that they were the "18th out of 35 boards to do so. They waited until it looked like it would be safe to put out a letter, taking no leadership."
He said that while he would make sure to be respectful and co-operative, he will not hesitate to express his views about education and will not be forced into supporting policies he opposes.
Soon to be former Trustee Dan Mahoney, has been severely censured by the board for some of the public statements he has made, and Curtis said "there is no need to act like Tom and be so rebellious, but that does not mean we stop thinking when we sit at the board table either."
"A lot of the directives do come from the Province. But by demanding better, asking for evidence to support practices, insisting that the results be faced head on, and facing the reality that some of the results in EQAO and other international tests are showing us, the board can start to make a difference for its students," he said.
"This board can hang its hat on innovation, it can be brave, it can be strong and stand up and be counted. It is completely within their power. That's the direction I support."
He said that the decision to seek the role of trustee stems from his commitment to education.
"Our board insists on teaching methods that are suspect or are less effective than they should be. And the problem is that you don't get a do-over when it comes to education, there is only one chance for each student and we need to do better.
He said that his commitment to students in South Frontenac is strong, and that he only moved out of the township because his wife works in Kingston.
"For years she commuted so I didn't have to. I had to return the favour when I retired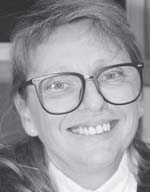 Suzanne Ruttan is running for re-election to a third term as trustee of the Limestone School Board.
"I'm still so proud so happy that my philosophy hasn't changed after 8 years. I'm not jaded about it. I'm still enthusiastic for the system, and I'm really proud of the South Frontenac schools," she said.
She lives "on beautiful Buck Lake" off Perth Road with her husband Randy, who is a retired school principal who worked for most of his career as an administrator in the neighbouring Upper Canada District School Board.
Over the last 8 years, she has become familiar with each of the schools in the township, and this has shown her that each of them has unique challenges.
"There are rural challenges in some locations, such as access to resources like child care, social services and transportation, and in some places Internet access is limited as well," she said.
"In South Frontenac we are like a mirror of the entire society. We have all the demographic issues, all of the different community strengths and weaknesses. What I love about the Limestone Board and the schools in South Frontenac, is that I have never heard a school staff member accept second best for our students. Not once have I heard 'oh well, that's good enough'. People are always looking, our staff are always looking, how we can improve, how do we address this issue or that concern."
Helping parents navigate through the system when they have an issue within the classroom or the school as a whole, is a major part of her job.
"I look at it as opening doors for people," she said. "I don't promise them I will deal with their problem. That is not the role of a trustee, but I can point them in the proper direction and follow up to make sure concerns have been addressed."
She is committed to continuing that role in the future, as well as to "ensuring that all South Frontenac schools receive the resources that they require and are entitled to in order to meet the needs of the entire student population, and supporting Limestone District School Board staff and administration as they provide quality instruction to South Frontenac students."
"I stick to my focus on the education of the students in the community where I live," she said. "Where board-wide issues are concerned, I am one vote out of nine, and once a vote is taken I support the decision of the majority."
She also wants people who are concerned about the potential for school closures, particularly Prince Charles Public School, to know that no school closures are planned or even on the horizon at this point.
"There is a consultant's report on the board website that calls for it, but that report is not active anymore, the previous government put a halt to all school closures. And the new government will have their own plans. The board needs authorization to take that report off the site, and we don't have that, but a good idea did get raised at the meeting in Verona. We could put a banner on the page with the report pointing out that the report is out-dated."
South Frontenac Township
Mayor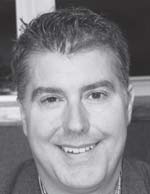 Phil Archambault is new to municipal politics but he is not entirely new to elections and campaigns. Three years ago he ran as a Liberal in the newly created Lanark-Frontenac-Kingston riding and finished second to long serving Conservative MP Scott Reid.
A resident of Inverary for the last 7 years with his wife Melanie and their three children, he traces his motivation to run for mayor of South Frontenac to the response he received when he approached the township three years ago about speeding on his road.
"The cars drive too fast on my street, and myself and three other dads decided to do something about it. The township put a temporary speed bump on it, but when we asked them to bring it back the next year the public works manager said they only had three of them an they were bring used elsewhere in the township. We went to Council with a petition signed, but they were all being used elsewhere. I called the public works manager, and my local councilors, and e-mailed Wayne Orr, the CAO, and nobody returned my calls or e-mails," he said, in a phone interview last week. "The safety of our children should be of upmost concern for the township.
During the campaign, he said that he has been hearing more about a lack of responsiveness from the township to resident concerns.
"When I have been going door to door campaigning, I find it seems to be a trend that staff do not respond to people. The best example of that is the North Shore Crescent/North Shore Road confusion that has been in the news."
He said that in his professional life as a management consultant he has experience in improving service to the public.
I used to work at the CCAC [Community Care Access Centre] and when people called we would open a ticket, Maybe a system like that, so that you can track how well you are doing, would be an idea for South Frontenac. It only takes one person to manage it. Ok, it's a salary, but if you improve your customer service and the public's perception of the township, it would be worth it. I would love to look into to something like that."
He would also work on ensuring there is public input on council decisions and township operations.
"In the healthcare sector there are patient representatives on every committee. We need that kind of thinking here as well, we could have a resident representative on committees" he said.
He also thinks that the township should look at recreation.
"A lot of young families are moving in with demands for splash pads, better parks. We can do a lot more."
But he does not think the township should be free with its money either.
"I think things are mismanaged at the moment. When you have projects that go over budget by more than10% per cent all the time, for me it's a big problem. When you have a $15 million roads budget and you go over like that, its five to six hundred thousand dollars. You can build 2 or 3 splash pads for that amount of money."
He would also push the township to be more proactive when it comes to healthcare services.
"In Inverary there is a new pharmacy. I'd like to see if we could attract a physician to open a practice, to see how Council can support physicians in the area. You can apply for a FHO (Family Health Organisation) once you have three physicians. In Belleville they paid subsidies over five years and that ended up working for them."
He also said that the township needs to be more active in helping bring improved Internet service to all corners of the township, among other initiatives he thinks are necessary, and should be the focus of the mayor.
"As we work on a new Official Plan for the next 20 years, we need to make some decisions about our future. We need to have a forward-thinking mayor to drive us forward. If Ron Vandewal comes back in without forward thinking it will be a missed opportunity. I really support growth, but we have to know where we want to have our subdivisions before we start promoting."
If elected, Archambault said he would not renew his consulting contracts in the new year so he could focus on the mayor's job. He would continue to help manage the spa business in Kingston, while his wife Melanie will continue to run it on a day to day basis.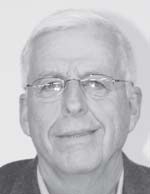 Ron Vandewal
As the longest serving member of South Frontenac Council, Ron Vandewal thought he knew what to expect when he sought and won election for Mayor in 2014.
"You think you know what its all about, but its not always what you expect. I guess the learning curve is how to actually manage the meetings and your own expectations, and how to deal with councils and other councillors. It's a whole different kettle of fish, and of course every different council has is own dynamics based on who is at the table and what we are facing," he said.
He also found dealing at the county level to be a challenge.
"It's a whole different dynamic at the county level, partly because we all come from very different townships, and while 18,000 of the 28,000 people live in South Frontenac we only have 1/3 of the votes. Mostly that doesn't matter because the county acts for all of us, but sometimes it does matter."
In comparison to others, he does not like to make election promises, because he does not think they are always realistic.
"We don't really know what we are going to be facing and if you promise a bunch of things you end up having to raise taxes to make them happen. I don't even promise a fixed tax increase. The last time, I said I thought if we could aim for a 2% increase in our budget, plus growth, that would be a realistic goal, and we were able to get there. It keeps us in line with inflation, and we still have money in reserves and have been able to get some things done at the same time. We did some big road projects, and last year we built the first fire hall that has been built in the history of South Frontenac, without a big tax hike."
Looking forward, he sees managing development as a key concern for the township.
"I have always been in favour of development. I think growth is good for the township, and we can all benefit. I have also always said that we need to get a process in place, between our planning and building departments, so there are no surprises later on. I hear from people who are making investments in our township, that we keep throwing roadblocks in front of them. And that has to change."
After a long search, the township hired a manager of Development Services in September, Claire Dodds, and Vandewal is pinning his hopes on her to provide leadership. Her first job is to replace the township planner, since long serving planner Lindsay Mills retired in July.
"She has a bit of a clean slate, to set up the department in a new way. We are also going to upgrade our Official Plan [OP], so we have an opportunity to develop a clear process for anyone who wants to build in South Frontenac."
He said that it would be better if someone who wants to develop a property, for a home or business, found out at the beginning of the process about all the costs involved, even it means they decide not to go forward.
"At least they would know what the costs are, what the timelines are, right from the start."
Even though a couple of contentious developments have ended up being dealt with by the Ontario Municipal Board, Vandewal points out that the township is constantly growing.
"We have had 60 entrance permits [permits for driveways] just this year. It's crazy. The only thing stopping it is that we don't have the building lots. People want to move here but we don't have locations for them to build. So we need to get this whole thing right. We can't be in a hurry and we need to consult with the public as we go along.
As far as bringing the approval authority for plans of subdivision to the township from Frontenac County, he said "I think we probably should do that. The big focus should be on the OP update and setting up a fair system for everyone."
As he has been going door to door during the campaign he has run into a number of people who are not interested in township politics and some that are, but he says there is a common denominator.
"When I ask people if they are satisfied with where they live, they say they are. How can you not be satisfied? When people take a step back and take a look where we live, they realise we've got it really good here.
"I'm pretty passionate about South Frontenac and I think I make a difference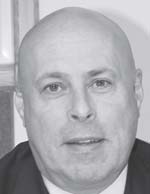 Mark Schjerning
You would think it would be enough for Mark Schjerning to serve as Chief of Emergency Services for Lennox and Addington County, sit as a township councilor, and maintain an active role, with his wife Kim, in the lives of their two children. On top of that he is active in the scouting movement and with the Sydenham Lake Association, where he is the past president.
But after one term on council, he feels not only ready but compelled to run for mayor.
"I think, between sitting on council for a term and being involved as a senior manager at the county level in L&A, I have the necessary experience for this position. The reason I am running is that I think we can do better. I think we could use more strategic leadership, more transparency and more accountability," he said, in an interview last week.
While he is aware of the responsibilities that come with the mayor's position, he is confident he can fulfill the role while maintaining his position in L&A.
"I think at a certain level we are in good shape in South Frontenac. If you look at the ledger sheet we are doing pretty well, and we have no debt. But there are other projects that need to be tackled and areas that need to have significant improvement and that is not happening.
"And not running into debt is not always a good thing. One of the reasons we haven't been successful in seeking grants is that is we don't have any debt. While decisions that we take are not made by any one individual, they are made by Council not just the head of council, and there has been a lack of vision. A lot of the things we have done over the past term have been projects that are brought forward by staff. Council plays a role but not an active one."
Among the ideas for change that Schjerning might want to work on, is the development of a "township hub for recreation and services."
"The county and the township and the Cataraqui Conservation Authority are talking about a combined office space. That might be an opportunity, if it is built in the right location, for the development of a hub. We could put in a pool, and arena or just an outdoor rink. Maybe a recreation centre for families and for seniors. Our residents travel to Kingston for these things and then shop there and eat in restaurants there. Why not keep them here to shop and eat in South Frontenac, supporting our own businesses.
"Realistically if you look at the five hamlets, Sydenham is kind of in the middle. Also, if we are going to include a pool, being on municipal water makes sense. You look at grants and at sponsorship and whatever is left over you finance it and you pay that off over time. And of course the school board is a natural partner. I believe 'if you build it they will come,' and a good investment will pay off in growth and a more vibrant economy in our township."
Among the administrative changes he would like to bring about is a change in the way plans of subdivision are approved. Currently the approvals are a Frontenac County responsibility and the county has formed a planning advisory committee to oversee the process.
Schjerning is convinced that in order for the township to be responsive to public input and make sure the process is fair, those approvals need to be done by South Frontenac Council instead of Frontenac County Council.
"It does not make sense that five or six councilors from other townships can make decisions about developments that affect South Frontenac residents,' he said.
At the same time, he thinks the township has been hindered by a tendency to not listen to the residents before making decisions. He cites an attempted Official Plan amendment enforcing a 30 metre setback bylaw in South Frontenac for waterfront properties with existing buildings on them."
"The waterfront residents told Council this was not fair to them, and Council did not listen. It ended up costing those residents $60,000 and the township another $40,000 in legal costs at the OMB [Ontario Municipal Board] and the bylaw was thrown out. That was a waste."
Schjerning also expressed concerns about overruns in public works projects, questioning some of the engineering contracts that missed details which ended up costing money.
Loughborough District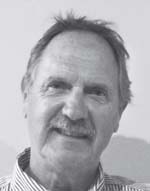 Randy Ruttan's roots at Buck Lake run deep. His family has been on the land for over 4 generations, going back to farmers who scratched out a living on the Canadian Shield on land that is now part of Frontenac Park.
When it came time for him to settle down and raise a family, it was easy to decide to make his home on Buck Lake.
He became a teacher and school administrator, spending much of his career as a secondary school principal in the Upper Canada District School Board, where he even returned for a couple of stints after his official retirement. All along he has kept his hand in at the High School where he says he had his best years, SHS. His football career as a Golden Eagle set him up for coaching and he was one of the founders of the Thousand Island Minor Football League and is currently coaching the Junior Golden Eagles back at Sydenham.
He brings his experience in strategic planning and budgeting at a school level to the municipal world.
"I have a decision making model that I have used for many years, looking at where we are, where we want to go, and how to get there, and looking at challenges and implementation. I bring that with me and since I am new to this I have no axe to grind, no favours to pay back. I bring my love for this place with me and an open mind. I am not aligned with any other candidates," he said.
As far as the issues facing the township are concerned, he is concerned about the way new developments have been handled by the township and thinks the township needs to have the approval authority for subdivisions and plans of condominium, which is now done by Frontenac County.
But he also has a major concern about the processes that are in place within the township for building and development.
"There is no clear protocol when you go to do something. There should be a process, with all the steps along the way being spelled. That way people can make an informed decision when they start rather than being surprised later on. I think the township made a really good step hiring Claire Dodds as Director of Planning and Building, and she will need Council's support."
He also thinks that the township can do more in providing recreational opportunities and community services for families and seniors. But he also knows how long it takes to bring change about.
"I look long term, think big and act small. But we always need to move forward and improve," he said.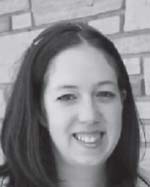 Farrah Soaft is running for Council with a promise to bring a brand new point of view to the township. She is a young mother (her daughter Layla is one year old) who moved to Sydenham from Napanee just over a year ago and she said she has been so over-whelmed by the supportive community, the lifestyle and the surroundings that she wants to help out by serving on council.
She is returning to work after her maternity leave on a part time basis (she works as a registered nurse at Providence Care) so she has the time available to delve into township politics. Her husband Andrew works for Hydro One. She was born in Belleville, and grew up in Stirling, went to a rural High School in Madoc and studied nursing in Kingston in the St.Lawrence College - Laurention University program
I will bring the perspective of a young parent to council if I am elected. Maybe the township can be looking more at social issues for young families, such as daycare services, than they do now," she said.
She is also concerned about taxation in the township and how it affects young families.
But mainly she is running out of appreciation for the quality of life she has found in Sydenham and out of a conviction that council could use a young voice.
I think it would be amazing to try to enhance Sydenham and Loughborough district, bring in maybe a fresher perspective," she said.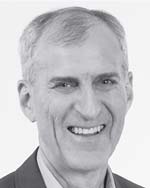 Ross Sutherland
Four years ago Ross Sutherland was the cycling candidate. He spent much of the summer of 2014 dropping his car off at one end of a long country road, then cycling up the road to knock on doors and campaign.
He was also making the transition from provincial politics, where he had been an NDP candidate and healthcare advocate, to the municipal scene.
During his first term in office, he has been active both on council and in the community. He was one of the driving forces behind "Tour de South Frontenac" cycling event and later, the Lakes and Trails Festival.
He has also been an outspoken critic of the planning and development process in the township, pushing for a more active role for council in making planning decisions.
One of his major goals for the next term is to see the township take over the responsibility for approving subdivisions and vacant land condominiums from Frontenac County.
"It's more than just being the approving body. At one time the township did all the work and ran the public meetings and the county was just the approving body. Progressively they've taken over the process. For example, we passed an expanded notice program, giving people more time to comment, but the county vetoed it."
The whole matter of planning, in Sutherland's view, should flow from the Official Plan review that the township is set undertake.
We have the capability to manage the whole process. It should be a township process. The Official Plan needs to be rewritten in a substantial way in order to deal with the specific needs of South Frontenac," he said. "There is a lot at stake when we deal with planning matters and we need to get it right. Even all of our infrastructure investments all flows from planning, and that determines what will happen twenty years from now."
He also argues that the township needs to be more open to the public, and has fallen behind in the age of social media.
"It took four year of badgering, but we finally have a Facebook page, but it is only a one way page. What we need is more public feedback. Our new committee system also cuts off input before votes are taken," he said.
Although he thinks the township can and should make sure that contracts for road construction and road maintenance are well managed, he said "I think it's totally reasonable to spend more, as long as we are adding value for the taxpayers. There may even be some benefit to splash pads. I'm open to making improvements."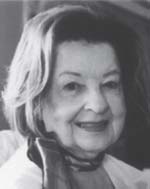 Fran Willis said the "the biggest motivator (in addition to the obvious problems facing the township) for why I decided to run in this municipal election was the lack of planning knowledge of the majority of council members.
"I have found that the majority of the planning decisions Council has made are appalling. In my opinion, their decisions were not just poor planning decisions, they were just plain bad decisions.
She attended most of the council and committee of the whole meetings over this latest term of council, and said that listening to the debates and decisions were painful to hear.
"I knew many of Council's planning decisions would clearly end up at the Ontario Municipal Board. For example the (majority) of Council's decisions on the infamous "Housekeeping Amendment" that was in fact actually intended to eliminate a 'property right' of landowners within 30m of a water-body.
"This Bylaw was entirely contrary to the Provincial Planning Act. Fortunately, the Ontario Municipal Board decided against Council and decided in favour of the South Frontenac Waterfront Coalition. It cost the South Frontenac Waterfront Coalition approximately $60,000.00 to eliminate a bad Bylaw. I supported the South Frontenac Waterfront Coalition."
Willis worked for many years as a legal assistant, and the work consisted of a great deal of municipal work and included land development issues as well. She brought that experience to a term on the South Frontenac Township Council between 2001 and 2003 when she served as the chair of the Committee of Adjustment for a time. She served two terms on Loughborough Township Council in the1990's.
After leaving council she took a Master's Planning degree in Urban and Regional Planning from Queen's University.
"My professional planning experience could have saved taxpayers hundreds of thousands of taxpayers' dollars by eliminating any one of the cases that went to the Ontario Municipal Board over this council's term," she said.
The Ontario Municipal Board (OMB) is now reorganised and called the Local Planning Appeal Tribunal.
She points out that "the South Frontenac Planning Department is virtually non-existent. It must be rebuilt in order that planning decisions may, once again, be under a planner hired by the South Frontenac Township Council instead of a contracted planner from the County of Frontenac."
While Loughborough residents may find planning difficult to understand, she does not, because of her experience and knowledge.
"I have time for council as I now work part-time from my home with flexible hours," she said
Fran Willis has lived at Moon's Corners near the Village of Sydenham for approximately 40 years with her husband John.
Portland District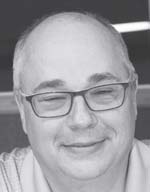 Bruno Albano, his wife Kim and their children, moved to South Frontenac from the Muskoka region in 2010. He was working in Corrections and was transferred to Kingston. After they arrived and got settled in they realised this was the community they wanted to live in. Bruno joined the Lions Club, has done some fundraising for various causes, including the Scouts, and has enjoyed being part of a community. He eventually moved onfrom Corrections and is now studying computer networking and technology and pursuing and spending a lot of time volunteering, while his wife continues to work full time in Kingston as the Clinical Director at Resolve Counselling Services.
His decision to run for Portland District Councilor was inspired by a town alderman he knew when he was a kid.
"He was the kid of person who was always there for people who needed something. I have never forgotten that."
The main issue of concern in South Frontenac, as far as he can tell, is fiscal responsibility.
"When I hear about cost over-runs in construction projects, it makes me wonder how the tenders were designed. At Corrections, we always paid attention to the cost of projects. If there needed to be more work done than originally thought, it was the responsibility of the contractor.
He also has concerns about how waste is managed in the township.
"I know we can do more in regards to our recycling program, we need to pull up our socks a little bit. You put your stuff out in the recycling bin, and one week they don't take something but the next week they do. We need more consistency in recycling, expanding having more and more different types of things that can be recycled. In Muskoka they have a really good blue bin and composting program, which we might be able to get going here. And in one of the dumps there is a bin where re-usable items are placed so things can be taken home, extending the life of the dump and the expense of recycling," he said.
He also thinks overall efficiency within the roads department can be improved, as can communication.
"At the Perth Road All-Candidates meeting someone asked when their road was going to be re-done. The mayor said it was on the list for a year from now. That information should be on the township website but it isn't. Someone else said they woke up one morning to find the road crew starting a project on their road. Everyone from that road was late for work that day. They should have all been informed in advance. These things can be done at minimal cost, but they make a difference for people."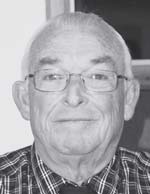 Ray Leonard worked for Portland and South Frontenac Townships for his entire career. He worked for 20 years for the Portland Township Public Works department, and another 20 for South Frontenac before retiring at the beginning of this year. Over that time he experienced how the township operates, from the inside out. The final three years of his career were spent overseeing maintenance for the entire South Frontenac township.
"Now I want to give back to the people," he said of his decision to run for council.
While he thinks the township is well managed in general, he said that "nothing is that good that it can't be better. I can see where we can save some money."
For one thing, he would push for a stronger road maintenance program.
"Maintaining roads is much cheaper than rebuilding them," he said.
One road that is beyond just maintaining is the busiest one in the township, Road 38, and Leonard said that the township needs to seek provincial funding focus to help cover the cost of rebuilding it.
"We also need to do more for our seniors, they did everything for us and we need to pay attention to their needs. We have to lobby for money for facilities for our seniors and for programs. The township has not done much in the past."
But don't look for him to support any large tax increases.
"We have to keep the taxes under control," he said, "you have to separate the wants from the needs, and stick to the needs."
While he supports development, he thinks the township needs to remember its roots as an agricultural community and that the environment is its greatest asset.
"I'm not opposed to building in the proper way, as long as it doesn't affect anybody negatively. But we need to support our farm community in any way we can at the same time. I would bring that position to looking at the Official Plan."
When it comes to the future of fire services in South Frontenac, there again Leonard has an inside view of how the department operates. He was a long time member of the fire department, working out of the Hartington fire station, including 15 years as an officer, and was one of 3 people who started up the fundraising fishing derby that the department runs every year.
When not spending time at hockey rinks and ball diamonds throughout the township and the region with his 8 grandchildren, he loves to hunt and fish.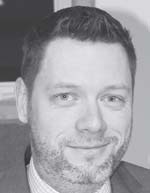 Bradd Barbeau ran for Council in Portland District Brad Barbeau ran for council in Portland District in 2014 against two popular incumbents, the late Bill Robinson and John McDougall. Even though he finished third, predictably, in that election he introduced himself to Portland residents during the campaign. He also ended up putting himself in line for an appointment to council following the unfortunate death of Bill Robinson halfway through the term. Now, even through he still has never been elected to council, he is the veteran as a five way council race shapes up because John McDougall is not running this time.
He said he has learned a few things while sitting at the council table.
"I learned that things move slowly. You come in thinking you can change the world but in reality that's not likely to happen. It took a little while, but once I began to understand, I am starting to see how I can work within the municipal system," he said.
He said that during the election campaign he has heard about a lot of new things that people would like to see, new recreational facilities.
"We can do all that stuff but it would be more than a 2% increase on the tax bill. One of the things that I think we need to reconcile ourselves with is there are a lot of people moving north from the city, and they have a different set of needs and desires. A bunch of us could not understand why we should have a dog park. But people wanted one, and we want them staying in South Frontenac. We want them shopping at Gilmours and we want new stores to open up as well.
"People want other amenities as well, but we need to decide what we are. Is this Amherstiew? Are we a suburb or are we not a suburb. There needs to be some discernment about that. I think the Official Plan upgrade process will give us an opportunity to answer these kinds of questions."
One of the other things he has learned is that "as district councilors we have to think also about the entire township, not just Portland in my case. When we make decisions, it is for the betterment of everyone."
Although he sees the limitations of council more clearly now that he has been through the budget process, and has seen some of the contentiousness that comes along every once in a while, Barbeau still feels that he brings an important new perspective to council, that of someone who grew up in the township, moved away for education and job opportunities, and then moved back in order to raise a family.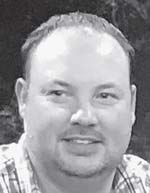 Tom Bruce was drawn to South Frontenac by the rural lifestyle, reasonable tax rate, and location.
He had a home built on the Wilton Road about five years ago and has been enjoying life in South Frontenac ever since.
He served with the Canadian Armed Forces and is now an elementary school teacher in Amherstview. With his wife, Christy, who is also also ex-military, commuting to Bowmanville for work as a nuclear engineer, and two young boys Jacob and Josh, in school, he is already a pretty busy guy, but he said that time management is one of the skills that he has learned along the way.
Before running for council, he wanted to get more involved in the community, so he joined the board of the Harrowsmith S&A (Social and Athletic) Club, and volunteers with the Verona Community Association, and the Lions.
He is interested in politics and in community and wants to be on council to represent resident interests and improve the township, and said that in his dealing with the township thus far, whether it was building a home, and doing some renovations, or using township facilities, there have been no major hurdles placed in his way.
But there are issues that Council will need to address.
"A lot of our community members are aging, and we need to keep amenities available for them. Road 38 is going to be a big topic and the Official Plan re-write will be a very important process for Council and the community. We need to make sure that it keeps us governed properly," he said.
He would like to see the township be more active in seeking grants for recreational facilities.
"In the long term I would love to see some kind of recreational centre like they have in Loyalist township. My in-laws go there for exercise classes and zoomba and it becomes a social thing for them. I don't think facilities like that need to come out of the tax base, however, they come from searching for some grants. Last year I found about $40,00 in grants for my classroom. They are out there and I can sniff them out."
As capable as he is at time management, one thing will have to go if Tom Bruce is elected to council.
"I have a small catering business that I run with a friend T-Square BBQ. He's going have to run that himself."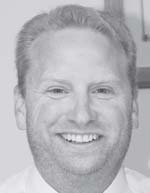 Doug Morey is another new generation politician seeking to enter South Frontenac Politics. He is a born and raised South Frontenac resident living very near to Hartington on Road 38. He works for Bell Canada, technically based in South Frontenac but says he ends up being drawn into Kingston just about every working day.
He is also the father of three young children, and taking on the time commitment to sit on council, if elected, is something he does without hesitation.
"You can live in a community or you can become part of a community and I want to be part of the community. That's why I joined the Lion's Club and have become part of the Portland Rec Committee as well. And if I can help by contributing to decisions that hopefully will make things better for South Frontenac residents, then I'm more than happy to put in the time and effort required," he said.
One of the things that draws him to municipal politics is direct engagement with the people he hopes to represent, and the lack of political party affiliation at the municipal level.
"People need to understand that you have heard them. It is the ideal level of politics to get into because you don't have to represent a party. You can speak from your own platform, but you still have the responsibility to keep an eye on what is going on and listen to other opinions before making a final decision on anything."
Internet service is an issue that comes up at candidates meetings, and Morey says he might be able to bring some of his own expertise to the conversations.
"Certainly I am more aware of how things work and what the barriers are in rural areas, which might be helpful to Council, but most of the big decisions are made at a much broader level than a local township," he said.
He thinks that members of council need to look at the needs of everyone in the township.
"We all have access to everything that the township does, if it is in Sydenham or Perth Road or Harrowsmith. That is why debates about the Official Plan are so important, because they create the basis on which we can open up the entire township to growth in a way that works for all of us."
He also said that if elected, he will consider ways to communicate directly with residents, whether through a newsletter or some other means.