$150 per month, before discounts
That's how much online advertising costs with the Frontenac News. More details on discounts are available below.
| Duration | Discount | Per Month |
| --- | --- | --- |
| 2 Months | 5% | $142.50 |
| 3 Months | 10% | $135 |
| 4 Months | 15% | $127.50 |
| 6 Months | 20% | $120 |
| 1 Year | 30% | $105 |
What do you get for that money?
Placement in one of four categories
Our website is divided into four categories. This lets you target the readers that you're trying to reach:
South Frontenac
Central Frontenac & Lanark
North Frontenac & Addington Highlands
Avid Readers (Frontenac County, Obituaries, Editorials, Letters, and Regular Columns)
The first three are geographically based, so if you want to reach users in South Frontenac for example, you'll place an ad in that category.
"Avid Readers" is a catch-all category for everything else on the site, and is the best way to generally target our entire readership.
Rotation on the homepage
All ads on our site are rotated on the homepage.
Your choice between a rectangle banner, or a leaderboard banner
A. Leaderboard Banner

2 Available Per Category
This banner is displayed at the top of every page, above the fold. On mobile devices, it is pinned to the bottom of the screen until the user has scrolled 400px.
B. Rectangle Banner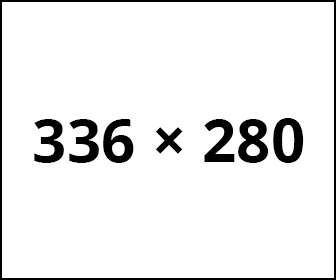 4 Available Per Category
These banners offer the most mobile real estate, and on desktop are surrounded by negative space to draw the eye.
Here is how they appear across our website: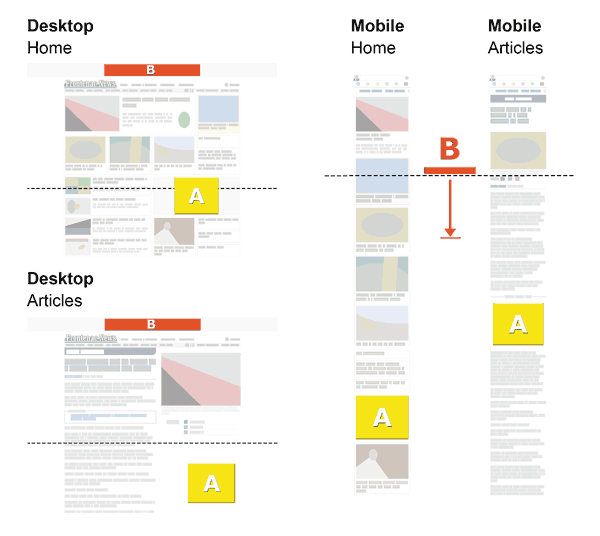 Multiple Banners in One Spot (optional)
You can submit multiple banners to rotate in your one ad spot. When the user loads the page, one of the banners will be served at random. This can be useful for showcasing multiple products to users as they go from page to page.
These additional banners are stored in an animated gif. A consequence of this system is that animated banner ads are not possible on this platform.
That's it!
If you'd like to advertise with us, get in touch with our office. You can do so by emailing This email address is being protected from spambots. You need JavaScript enabled to view it. or by calling 613-279-3150.
---
More Reading