Early Literacy | Dec 18, 2014
---
Susan Ramsay, Early Literacy Specialist HFL&A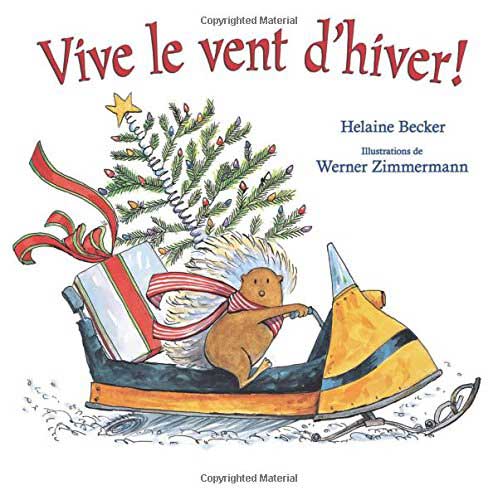 If you are looking for gifts this Christmas, here are a few tips to consider when choosing quality books for that special child in your life.
Pictures make or break children's interest in books. Infants who are learning single words like books with one big, simple picture on each page. Brightly coloured images, or photographs of other children's faces help babies understand the meaning of words that are read to them.
As children's eyesight and language skills develop, young children enjoy books with a recurring character or image throughout the story. Pictures can now include more detail and convey an unwritten story plot that the child discovers and talks about with careful inspection of each page.
Children benefit from exposure to varied artist styles – cartoon and playful images, plasticine or clay-made images, soft water-colour pictures, detailed, vibrant and realistic paintings, drawings and photos, as well as styles that reflect cultural diversity, without the cultural stereotypes.
Words matter. Look for books that expose children to words that are just one step beyond their speaking skills. For babies this means books that have a single word per page. For toddlers this means books with one simple sentence per page. For preschoolers look for books written with repeated word patterns, rhymes or predictable rhythms as the story unfolds. Or find books that introduce them to a few words or ideas they have never heard or fully understood before. Match books to children's interests.
Some children are captivated by fairy tales and fantasy. Others by nature, vehicles, or factual information. Find books that build on children's unique interests.
Books that tie-in with TV or movie characters can be a useful way to capture children's interest in books if they aren't already book lovers. But don't stop there. If the TV/book character is an explorer, look for other books related to discovery. This might include nonfiction picture books as well as adventure stories. Broaden your child's exposure to books. Books with story characters with the same name as your child usually have instant appeal.
Toddlers who are still learning about festivities like Christmas and Hanukah will find seasonal books more meaningful after that special day has passed. Don't rush to put Christmas books away just because Boxing Day is over. After they have experienced Christmas is when our youngest children understand the pictures and ideas in those books best.
The Christmas titles below are just a sampling of quality Christmas books your child might enjoy. Librarians and booksellers will have many more suggestions for gifts your child will treasure for years to come.
Fancy Nancy: Splendiferous Christmas by Jane O'Connor is a fantastic book for introducing new and unusual words that will undoubtedly spark splendiferous conversation in your household when story time is over.
Pete the Cat Saves Christmas by Eric Litwin is written with rhythm, pattern, humour and heart. Pete the Cat books captivate reluctant readers, wiggly children, as well as book lovers and their parents.
Dashing through the Snow: a Canadian Jingle Bells and Vive le vent d'hiver! is written by Helaine Becker, the same author of A Porcupine in a Pine Tree: A Canadian Twelve Days of Christmas and Un porc-épic dans un sapin. Both books can be sung in English or French. Becker plays with the words from familiar tunes to create Canadian specific, humourous books.
---
Susan Ramsay is the Early Literacy Specialist for Hastings, Frontenac, Lennox & Addington. You can contact her at 613-354-6318 (ext 32) This email address is being protected from spambots. You need JavaScript enabled to view it.